In This Issue...


Other News
Fast Internet Connections to Improve Healthcare
An editorial in the San Jose, Calif., Mercury News suggests the FCC's plan to increase the speed of Internet connections would be a boon to healthcare.
TMNG Global Study Touts mHealth's Potential Role in Healthcare
The mobile technology market has tons of potential but is currently too fragmented, according to a new report examined in the Kansas City Business Journal.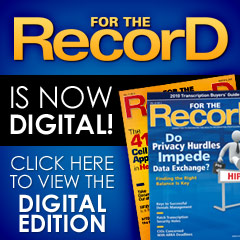 Ask the Expert
Have a coding or transcription question? Get an expert answer by sending an e-mail to edit@gvpub.com.
Question:
I have a question on the appropriateness of doing one or two additional sequences on a MRI L-spine protocol to cover the terminal spinal cord. There is no specific code for this area (sacrum) as in radiology. I feel it is appropriate to do this as part of the lumbar spine MRI exam, especially when the doctor or patient specifies this region. I don't feel that requesting an entire pelvis MRI (which looks at uterus or mets) is appropriate and merely lines someone's pockets. What is your opinion?
Shar Clary
St. Luke's Northland Hospital
Kansas City, Mo.
Response:
Despite the fact that the sacrum is considered part of the pelvis (see the discussion in the February 2009 For The Record e-newsletter), I would not recommend coding a separate pelvis MRI for evaluation of the terminal spinal cord when done as part of a lumbar MRI exam. A complete study of the sacrum (CPT 72195) is typically performed to evaluate fractures, tumors, sacroiliitis, or sacral plexus abnormalities.
One or two additional sequences, when done specifically to evaluate the terminal cord, would not constitute a dedicated examination of the sacrum and should not be separately coded. For more information, please see the ACR Practice Guideline for the Performance and Interpretation of Magnetic Resonance Imaging (MRI) of the Hip and Pelvis for Musculoskeletal Disorders, as well as the ACR Practice Guideline for the Performance of Spine Radiography in Children and Adults.
Additionally, unless the referring physician has specifically ordered a thorough evaluation of the sacrum in addition to the lumbar MRI study, I would caution against billing separately for this examination.
— Stacy Gregory, CPC, CCC, RCC, is a radiology coding consultant for Health Record Services Corporation.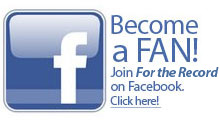 Editor's E-Note

Last October, the Centers for Medicare & Medicaid Services did something it hadn't done in 25 years. By introducing new regulations for inpatient rehabilitative services, the federal agency hopes to better serve providers and improve documentation standards.
Read this month's E-News Exclusive to learn how organizations can meet and exceed the new standards.
— Lee DeOrio, editor


E-News Exclusive

Rehabilitative Auditing Interpretations
By Barbara A. Rubin, MEd, RHIA
Spring has sprung and so have multiple articles addressing different aspects of inpatient rehabilitative services. External auditing services have been spotlighted as many auditing groups are casting a wider net of auditing precautions in documentation demands driven by the Centers for Medicare & Medicaid Services (CMS) and inpatient rehabilitative facility (IRF) regulatory updates.
On October 23, 2009, the CMS issued new regulations, originally written 25 years ago, for inpatient rehabilitative facilities for 2010. These changes affect discharges made on or after January 1, 2010.


Recently in For The Record…

Physician Documentation: Slow No More
Newer, more advanced technologies arriving on the scene are expected to make the documentation process easier, allowing physicians to maintain the efficient and timely workflow they desire. Read more »
ICD-10 Timetable — Where Do You Stand?
It may be three years off in the distance and other federal initiatives may seem more urgent, but industry insiders say providers should be well into the assessment phase. Read more »
Offshore Transcription: A Seaworthy Choice?
Several important factors must be considered to ensure medical records will be handled properly by overseas medical transcriptionists. Read more »
Heavy Load: The Burden of Meaningful Use
Besides the possibility of implementing an electronic record system, healthcare organizations will have other issues to confront if they want to meet federal requirements. Read more »


Industry Insight

Tracking, Sharing ODLs Could Transform Chronic Care Management
The Robert Wood Johnson Foundation recently named five teams selected for a new program to explore how patient-recorded observations of daily living (ODLs) can be captured and integrated into clinical care. New technologies, such as smartphones and sensors, make it possible to gather information such as diet, exercise, sleep patterns, medication usage, and pain from the flow of people's lives. The foundation, through its Project HealthDesign: Rethinking the Power and Potential of Personal Health Recordsnational program, has awarded more than $2.4 million to five grantee teams to test whether and how information, such as the stress levels of caregivers of premature infants and medication-taking routines of seniors at risk of cognitive decline, can be collected, interpreted, and acted on by patients and clinicians in real-world clinical settings. Each team will receive a two-year, $480,000 grant.


Advertising Opportunities

Have a product or service you want to market to HIM professionals, or an open position that you need to fill quickly? For The Record offers many flexible advertising programs designed to maximize your results. From print advertising to E-newsletter sponsorships, Web site advertising to direct mail opportunities, For The Record helps achieve your goals. E-mail our experienced account executives today for more information or call 800-278-4400!

AlliedHealthCareers.com is the premier online resource to recruit HIM professionals. Post your open positions, view resumes and showcase your facility's offerings all at AlliedHealthCareers.com!

To unsubscribe from this mailing list, simply send a message to FTR_Newsletter@gvpub.com with "Unsubscribe" in the subject line.

To change your e-mail address, please visit our Web site to unsubscribe your old address and sign up with your new one.


Gift Shop
For The Record's online gift shop features a wide variety of items for HIM professionals for any occasion. Whether you are searching for products to give friends or colleagues, hand out to clients, or wear yourself, finding the right gifts is easy and affordable at For The Record's online gift shop. Choose from t-shirts, journals, clocks, buttons, mouse pads, and much more! Check out our secure online shop today or call toll-free 877-809-1659 for easy and fast ordering.