In This Issue...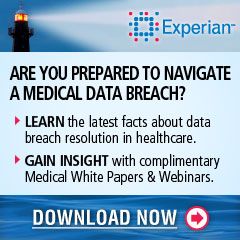 Other News
The Difficulties of Securing Patient Info in Devices
Securing patient information in mobile devices presents a series of challenges, according to an article on AISHealth.com.
Health Record Privacy Violation Haunts Worker
The Pittsburgh VA Healthcare System is reportedly attempting to use a technical violation of its leave policy to punish an employee who reported a health record privacy violation, according to the Pittsburgh Tribune-Review.



Advertising Opportunities
For The Record offers many flexible advertising programs designed to maximize your results. From print advertising to e-newsletter sponsorships, website advertising to custom e-mail marketing, For The Record helps maximize your investment. E-mail our experienced account executives today for more information or call 800-278-4400!
AlliedHealthCareers.com is the premier online resource to recruit HIM professionals. Post your open positions, view resumes and showcase your facility's offerings all at AlliedHealthCareers.com!
To unsubscribe from this mailing list, simply send a message to FTR_Newsletter@gvpub.com with "Unsubscribe" in the subject line.
To change your e-mail address, please visit our website to unsubscribe your old address and sign up with your new one.


Gift Shop
For The Record's online gift shop features a wide variety of items for HIM professionals for any occasion. Whether you are searching for products to give friends or colleagues, hand out to clients, or wear yourself, finding the right gifts is easy and affordable at For The Record's online gift shop. Choose from t-shirts, journals, clocks, buttons, mouse pads, and much more! Check out our secure online shop today or call toll-free 877-809-1659 for easy and fast ordering.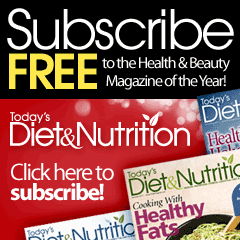 Editor's E-Note

In this day and age, healthcare organizations are looking for any kind of tool that can help them become more efficient while meeting patient needs.
This month's E-News Exclusive describes how clinical language understanding can bridge the gap between narrative dictation and structured data entry into an EHR. The technology's unique skill set would appear to be a tonic for those who aspire to meet meaningful use requirements.
Also, be sure to check out a preview of the upcoming HIMSS conference.
— Lee DeOrio, editor


E-News Exclusive

The EHR Equation: Good Narrative = Better Results
By Isam Habboush
As part of the HITECH Act, the initiative to achieve widespread meaningful use of EHRs is aimed at promoting healthcare reform through improved quality, safety, and efficiency. In today's predominantly digital world, increasing the adoption and utilization of EHRs remains a hurdle to overcome in enabling broader reform. In this context, the adoption of EHRs refers to the pervasive deployment and utilization of electronic systems in which clinical data can be effectively created and managed.
Despite the fact that the value of digitization and automation is ingrained in our collective personal and professional psyches, the transition to a digital healthcare system continues to progress slowly. One possible explanation for this lag is that most HIT systems were not designed with the practicing physician in mind. Rather, HIT systems' design has largely followed in the footsteps of their counterparts in the business world, where the target audience is office workers who spend most of their working hours bound to a desk and interacting with a computer. Most office workers have excelled in the art of touch typing and have mastered navigating endless computer screens and pull-down menus with a mouse or other pointing devices.


Recently in For The Record…

Game Changer: How ICD-10 Will Reshape Documentation Processes
When the new system takes over in 2013, it will be a whole new ball game for coders, CDI specialists, and physicians. Read more »
History Project
In an effort to identify patients at risk of developing certain cancers, a VA health system is using its EHR to collect family history data. Read more »
Students Wanted
An expected surge in the number of HIT professionals and generous federal funding make this an opportune time for HIM professionals to expand their knowledge base. Read more »
2010's Overlooked Noisemakers
To summarize this year's healthcare happenings would be an exercise in futility. Instead, this wrap-up focuses on four topics that profoundly affected providers. Read more »


HIMSS Preview

With HIT figuring prominently in President Obama's health reform package, the industry has become more mainstream, so to speak. Old-school media such as newspapers and television have enlightened curious consumers on the basics of electronic records and health information exchange. Those in the HIT profession no longer get blown off at parties when they begin talking about what they do for a living. (Well, that may not be quite accurate.) By illustrating how the technology impacts patient care—in other words, making it personal—the industry has catapulted itself into the national spotlight.
Nowhere will that be more evident than at the upcoming annual HIMSS conference in Orlando, Fla. A mind-boggling number of educational sessions, showcases, workshops, exhibits, panel discussions, and product demonstrations promise to make it a whirlwind experience.


Ask the Expert
Have a coding or transcription question? Get an expert answer by sending an e-mail to edit@gvpub.com.


Industry Insight

ONC Selects Accenture to Help Achieve HIT Interoperability
The Office of the National Coordinator for Health Information Technology (ONC) has awarded Accenture a two-year contract to help identify the standards and specifications that facilitate the exchange of data across the evolving healthcare system.
Under the contract, Accenture will work with the ONC to develop and manage business scenarios called use cases that the ONC will use to help determine the standards and IT systems necessary for peak operation. In cooperation with the ONC and other healthcare stakeholders, Accenture will help identify real-world needs, prioritize them through a governance process, create explicit documentation of the use cases, and provide information for the development of computer system requirements and technical specifications that enable interoperability—the seamless exchange of information among diverse providers and systems.