In This Issue...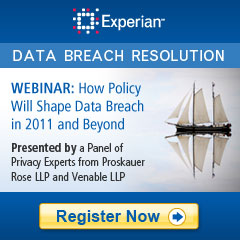 Other News
Hospital Employees Snagged in Medical Breach
A Facebook incident gets nine Georgia hospital employees in hot water, reports the Savannah Morning News.
Telemedicine in the ICU
A new report details how telemedicine can improve ICU care, according to The Hospitalist.


Advertising Opportunities
For The Record offers many flexible advertising programs designed to maximize your results. From print advertising to e-newsletter sponsorships, website advertising to custom e-mail marketing, For The Record helps maximize your investment. E-mail our experienced account executives today for more information or call 800-278-4400!
AlliedHealthCareers.com is the premier online resource to recruit HIM professionals. Post your open positions, view resumes and showcase your facility's offerings all at AlliedHealthCareers.com!
To unsubscribe from this mailing list, simply send a message to FTR_Newsletter@gvpub.com with "Unsubscribe" in the subject line.
To change your e-mail address, please visit our website to unsubscribe your old address and sign up with your new one.


Gift Shop
For The Record's online gift shop features a wide variety of items for HIM professionals for any occasion. Whether you are searching for products to give friends or colleagues, hand out to clients, or wear yourself, finding the right gifts is easy and affordable at For The Record's online gift shop. Choose from t-shirts, journals, clocks, buttons, mouse pads, and much more! Check out our secure online shop today or call toll-free 877-809-1659 for easy and fast ordering.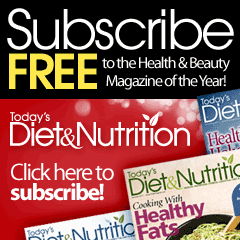 Editor's E-Note

Technology can be a wonderful thing, but it's often difficult to ascertain which solution makes the most sense. The result is a slew of tough decisions for cost-conscious C-level executives.
This month's E-News Exclusive lists the advantages that can be gained by adopting electronic claims and attachments processes. It fuels the theory that sometimes hospitals must spend money to make money.
— Lee DeOrio, editor


E-News Exclusive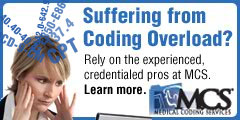 The Difference Between Profit and Loss: Why Strong RCM Technology Solutions Are Vital for Success in Today's Healthcare Climate
By Tom Hughes

While some claim that the recession has hurt healthcare market initiatives to improve revenue cycle management (RCM) and has decreased the importance of healthcare back office technology investments, the global recession, the movement toward consumer medicine, and government legislation have actually made RCM and related technology vital to payer and provider operations.

In fact, according to an article in Healthcare Financial Management, strong RCM processes make the difference between profit and loss, accounting for up to $9 million in yearly revenue for a typical 300-bed hospital. The same report indicates that costs could be even higher because RCM technology has an effect on metrics that are difficult to quantify, such as the following:


Recently in For The Record…
Students Wanted
An expected surge in the number of HIT professionals and generous federal funding make this an opportune time for HIM professionals to expand their knowledge base. Read more »
2010's Overlooked Noisemakers
To summarize this year's healthcare happenings would be an exercise in futility. Instead, this wrap-up focuses on four topics that profoundly affected providers. Read more »
The CCD Standard: Building Blocks for Better Data Exchange
Exactly what is a continuity of care document? Where do the continuity of care record and clinical document architecture fit into the puzzle? Industry experts attempt to clarify. Read more »
Out of the School
As it stands, behavioral healthcare facilities are on the outside looking in at meaningful use incentives. Nevertheless, that hasn't deterred some from adopting HIT. Read more »
The Connection Between ICD-10 and Meaningful Use
The dawning of the new code set will influence how healthcare organizations shape their meaningful use strategy. Read more »


Ask the Expert
Have a coding or transcription question? Get an expert answer by sending an e-mail to edit@gvpub.com.
This month's selection:
What is the correct ICD code for spondylitic changes of C3-C4,C4-C5?
Vinoth Ma
Response:
Without further clarification, the correct code for spondylitic changes would be 720.9, Unspecified inflammatory spondylopathy.
However, a coder must be very careful when coding spondylitic changes to make sure the physician or the interpreter has used the right medical term and that the diagnosis was transcribed correctly. One difference in a letter can make a total difference in the ICD-9 code.
If you suspect the patient's case is questionable and does not support inflammation, you should query the physician to determine that the correct medical term is being used.
Spondylotic changes refer to degeneration in the spine and would be coded differently. Such cervical spondylotic changes would be coded to 721.0.
Definitions are as follows:
• spondylotic: pertaining to or due to spondylosis; and
• spondylitic: pertaining to or characterized by spondylitis.
— Cindy Doss, CCS, is compliance director at TrustHCS.


Industry Insight

Wolters Kluwer Health Acquires iCare Educational EMR Software
Wolters Kluwer Health's unit Lippincott Williams & Wilkins (LWW) recently announced the acquisition of iCare LLC, makers of iCare EMR, an educational EMR software program. iCare EMR integrates a simulated EMR into a learning tool for students to prepare future nurses for the demands of the evolving healthcare climate in the 21st century.
The iCare EMR learning tool trains nursing students to manage the challenges of documenting care, patient safety, compliance, and hospital efficiency. Designed to mirror the functionality of commercially available EMRs, iCare allows students to learn about EMR systems within the framework of their current educational curriculum both in the classroom and simulation environments.