Coding Challenges in Geriatrics


Proper geriatric coding requires accurate documentation to ensure Medicare authorization and prompt reimbursement.
Read more »



Treating the Individual: Advice for Physicians Treating Older Adults


Learn to penetrate the façade. Patients' psychological issues and personal challenges can exacerbate physical ailments. Read more »



Use Restraints With Caution


Various regulations dictate when restraints should be used, how they should be ordered, how restrained patients should be monitored, and what documentation must be present.
Read more »



Have a question you want answered by one of our experts? Send your question to AWeditor@gvpub.com and it may be featured in an upcoming e-newsletter or print issue.



AccuVein AV300


Drawing blood and inserting IVs is less painful for patients with the use of AccuVein AV300. The lightweight handheld device uses infrared light to reveal veins in a high-visibility pattern. Particularly with older patients, finding a vein often presents a challenge. This device projects a red light over the area to conspicuously highlight the patient's veins below the skin's surface.
Learn more »



TextID


TextID, new short message service-enabled jewelry, relays life-saving information with the ease, efficiency, and speed of a text message. It provides first responders with immediate access to a patient's medical information, medications, emergency contacts, and other information. Patients can update their profiles at any time from any computer or smartphone. TextID allows quick and easy access to up to 10 emergency contacts and communicates critical information in the event of medical emergencies. Patients do not need to text to wear TextID jewelry. Learn more »


Aging Well is mobile for iPhone, iPad and Android users! Visit www.AgingWellmag.com/digital on your phone's browser to view the mobile version of this issue and bookmark us for future issues.



You will need Adobe Flash Player to view your digital issue. Go here for a free download.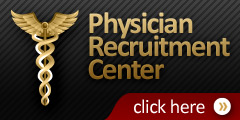 For elders, remaining physically active creates significant benefits on numerous fronts. According to a recent study, there's yet another reason for older adults to exercise regularly. Research shows that physical activity can reduce the risk of low ocular perfusion pressure, an important risk factor for glaucoma.

The association between a sedentary lifestyle and factors that increase glaucoma risk warrants consideration among elders made aware of the connection. If patients don't currently have an exercise regimen, you can become the impetus that sets them on the course toward developing one.

Encourage patients to engage in regular physical activity to help reduce their glaucoma risk as well as the incidence of cardiovascular disease.

Be sure to visit Aging Well's website at www.AgingWellmag.com, where you'll find news and information that's relevant and reliable. We welcome your feedback at AWeditor@gvpub.com. Follow Aging Well on Facebook too.

— Barbara Worthington, editor



Exercise May Reduce Glaucoma Risk

A physically active lifestyle may help protect elders' eyes from glaucoma, according to a new study in the October issue of Investigative Ophthalmology & Visual Science. Glaucoma, a leading cause of blindness, typically develops when fluid pressure inside the eye rises and damages the optic nerve.

In this study, researchers looked at the association between physical activity and eye pressure in 5,650 men and women aged 48 to 90 in Great Britain. The participants were evaluated between 1993 and 1997 and again between 2006 and 2010. Based on information they provided about their work and leisure time physical activity, they were categorized as inactive, moderately inactive, moderately active, or active. Researchers tracked their eye pressure over the years.

Full Story »



To recognize the accomplishments and special contributions of professionals in geriatric medicine, Aging Well magazine will pay tribute to notable geriatricians and other professionals in geriatrics nominated by our readers: their colleagues and peers.



Criteria


Nominees must be noteworthy as one or more of the following:
A professional who is making a significant difference in the lives of aging patients.
A professional who has achieved an unusually high standard of excellence in the geriatrics field.
A professional who has overcome significant challenges in his or her career, rising to a high level of achievement and inspiration.
A professional who has developed innovative programs or original techniques that have advanced geriatrics treatment.
Submit the names of nominees by December 31, 2011 along with a summary of 250 words or fewer that describe his or her accomplishments. "Professionals of Note in Geriatric Medicine" will be featured in the March/April issue of Aging Well that will be distributed at the American Geriatrics Society Annual Meeting in May 2012.

Click here to send in your nomination »




Mini-Medical Schools Help People Age Well


Universities across the country offer mini medical schools that provide elders with information to promote healthful aging, according to an article in The Sacramento Bee.



Nursing Homes to Treat More Ailments


According to an article in the Star Tribune, some states and nursing homes are investing in programs that aim to assess elder residents and possibly avoid hospitalization in the event of falls and health status changes.



Medicare Cuts Could Reduce Senior Care


Possible Medicare cuts may impact elders' access to healthcare, according to an article in the Dayton Daily News.



Discontinuing Hormones Increases Fracture Risk


Women who discontinue hormone replacement therapy experience an increased incidence of hip fracture, according to an article in the Los Angeles Times.




Have a product or service you want to market to geriatricians, other physicians who treat aging patients, PAs, or NPs or are you a physician recruiter with a practice partnership opening, academic appointment, or staff position to fill quickly? Aging Well offers many flexible advertising programs designed to maximize your results. From print advertising to e-newsletter sponsorships, website advertising to direct mail opportunities, Aging Well helps achieve your goals. E-mail our experienced account executives today at sales@gvpub.com for more information or call 800-278-4400!


The Physician Recruitment Center (www.AgingWellmag.com/PRC) gives physician recruiters a powerful tool to fill partnership opportunities, academic appointments, and hospital staff positions. Aging Well drives geriatricians and other physicians who treat older adults to our website regularly for the best coverage of industry news and trends. As a result, the Physician Recruitment Center has become a resource for professionals looking for new opportunities, as well as those physicians just curious to see what's out there.