Bionic Boomers? New Joints Enable Active Lifestyles


New devices, technologies, and rehabilitation strategies make joint replacement more appealing than ever to boomers who expect to maintain active lifestyles. Read more »



No Gender Discrimination: Urinary Incontinence Affects Both Men and Women


It's important to recognize the impact urinary incontinence has on patients' quality of life and formulate a strategic management plan. Read more »



Where's the Risk? — Potentially Inappropriate Medications in Elders


Compare the Beers List to STOPP criteria and see which helps better protect patients. Read more »



Have a question you want answered by one of our experts? Send your question to AWeditor@gvpub.com and it may be featured in an upcoming e-newsletter or print issue.



Touchless Health Monitoring for Life


BAM Labs offers caregivers a daily health-monitoring service that helps reduce falls, monitor heart and breathing rates, reduce the risk of bedsores, and manage chronic diseases with no attachment connected to the patient because the specialized biometric sensor is placed under a mattress. The device automatically transmits health data to BAM Lab's Health Monitoring Services, where the information is analyzed and reported to caregivers. The information can be forwarded to caregivers' personal mobile devices. Learn more »



AF Stat Smartphone App


The AFib Educator 2.0, a free app, visually demonstrates the importance of the management strategies defined in the American Heart Association, the American College of Cardiology, and the Heart Rhythm Society atrial fibrillation clinical treatment guidelines: rate control, rhythm control, and stroke prevention. The updated app helps physicians illustrate to patients how the heart may respond to different management strategies along with the likely risks of not managing the disease. Learn more »



Hamilton CapTel 800i Captioned Telephone


The CapTel 800i captioned telephone combines the convenience of a telephone with the text capabilities of the Internet, displaying captions during elders' phone conversations. The device allows people with significant hearing loss to read captioned transcriptions of telephone conversations. Using advanced voice recognition technology, a specially trained operator revoices the caller's words, transcribing them into captions. The CapTel800i uses an existing phone service (analog or digital) for the voice portion of the call combined with a high-speed Internet connection to deliver captions on incoming and outgoing calls. Learn more »


Aging Well is mobile for iPhone, iPad and Android users! Visit www.AgingWellmag.com/digital on your phone's browser to view the mobile version of this issue and bookmark us for future issues.



You will need Adobe Flash Player to view your digital issue. Go here for a free download.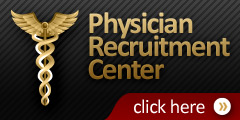 Researchers from the University of Rochester Medical Center in New York believe a drug may be effective in building cartilage around joints and may eventually be prescribed to treat arthritis sufferers.

Forteo, approved by the FDA a decade ago as a bone-building therapy for osteoporosis patients, offers the possibility of reducing the pain that accompanies arthritis and improving arthritis patients' quality of life. In mice, laboratory experiments indicate that for posttraumatic knee osteoarthritis treated with Forteo, cartilage became as much as 32% thicker, cell production was enhanced, and genes and molecules associated with cartilage degeneration were suppressed.

Other Forteo-related concerns require further studies, but the medication's possible applications for treating arthritis sufferers is certainly promising.

Be sure to visit Aging Well's website at www.AgingWellmag.com, where you'll find news and information that's relevant and reliable. We welcome your feedback at AWeditor@gvpub.com. Follow Aging Well on Facebook too.

— Barbara Worthington, editor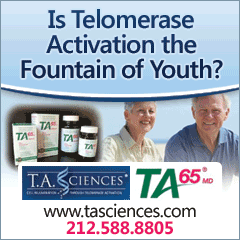 New Research Could Extend Life of Arthritic Joints

A medication already approved to build bone mass in patients with osteoporosis also builds cartilage around joints and could potentially be repurposed to treat millions of people suffering from arthritis, according to orthopedic research at the University of Rochester Medical Center (URMC).

The study authors hope their laboratory findings, recently published in Science Translational Medicine, will set the stage for the first human clinical trials to test human parathyroid hormone (Forteo) in this growing patient population.

Since 2005, the Centers for Disease Control and Prevention has ranked arthritis as the leading cause of disability in the United States. And by 2030, an estimated 67 million people, or 25% of the adult population in this country, will have osteoarthritis (OA), a painful degenerative joint disease that often begins with an injury and results in the progressive loss of cartilage. Current treatments for OA do not improve the cartilage in the diseased joint but simply make the pain more bearable. Examples include oral anti-inflammatory agents such as Advil or naproxen, narcotics, or steroid injections into the affected joint. Surgical replacement of the joint and cartilage is usually required although this major intervention often carries its own set of complications.

Full Story »




To recognize the accomplishments and special contributions of professionals in geriatric medicine, Aging Well magazine will pay tribute to notable geriatricians and other professionals in geriatrics nominated by our readers: their colleagues and peers.



Criteria


Nominees must be noteworthy as one or more of the following:
A professional who is making a significant difference in the lives of aging patients.
A professional who has achieved an unusually high standard of excellence in the geriatrics field.
A professional who has overcome significant challenges in his or her career, rising to a high level of achievement and inspiration.
A professional who has developed innovative programs or original techniques that have advanced geriatrics treatment.
Submit the names of nominees by December 31, 2011 along with a summary of 250 words or fewer that describe his or her accomplishments. "Professionals of Note in Geriatric Medicine" will be featured in the March/April issue of Aging Well that will be distributed at the American Geriatrics Society Annual Meeting in May 2012.

Click here to send in your nomination »




Exercise Helps Patients Cope With Alzheimer's


Experts believe aerobic exercise can improve brain cell function for Alzheimer's disease patients, according to an article in The Statesman of Austin, Tex.



The Trouble With Prostate Cancer Tests


According to an article on CNN.com, prostate testing and treatment continue to be controversial topics among healthcare professionals.



Trying New Ways to Deliver Healthcare


Is clinical integration the solution to escalating costs in our healthcare's fee-for-service payment system? It may be, according to an article in The New York Times.



Strategies for Medication Adherence


Healthcare professionals can implement several techniques to reinforce to their patients the importance of taking medications correctly, according to an article in The Wall Street Journal.



Have a product or service you want to market to geriatricians, other physicians who treat aging patients, PAs, or NPs or are you a physician recruiter with a practice partnership opening, academic appointment, or staff position to fill quickly? Aging Well offers many flexible advertising programs designed to maximize your results. From print advertising to e-newsletter sponsorships, website advertising to direct mail opportunities, Aging Well helps achieve your goals. E-mail our experienced account executives today at sales@gvpub.com for more information or call 800-278-4400!


The Physician Recruitment Center (www.AgingWellmag.com/PRC) gives physician recruiters a powerful tool to fill partnership opportunities, academic appointments, and hospital staff positions. Aging Well drives geriatricians and other physicians who treat older adults to our website regularly for the best coverage of industry news and trends. As a result, the Physician Recruitment Center has become a resource for professionals looking for new opportunities, as well as those physicians just curious to see what's out there.