In This Issue...


Recently in Aging Well
The POLST Paradigm: Improving End-of-Life Care
Physician Orders for Life-Sustaining Treatment forms turn individuals' treatment wishes into actionable medical orders that can be taken from one care setting to another.
Read more »
MDS 3.0: Changes in Rules, Process, and Philosophy
With revisions still coming ahead of and up to the implementation date deadline and providers catching the latest educational forums for the most current releases, Minimum Data Set 3.0 has arrived.
Read more »
Exercise Recommendations for Older Adults
Encourage older adults to develop exercise regimens suited to their abilities and medical conditions. Read more »


Ask the Expert
Have a question you want answered by one of our experts? Send your question to
AWeditor@gvpub.com
and it may be featured in an upcoming e-newsletter or print issue.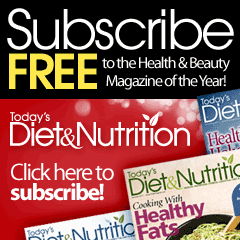 Editor's E-Note

November is National Alzheimer's Disease (AD) Month. AD maintains its grasp on our aging population as the seventh leading cause of death, according to the Alzheimer's Association. More than 5.3 million people suffer from AD and that takes a staggering financial toll annually—$172 billion.
A recent survey, "Hispanic Perceptions of Alzheimer's Disease," funded by the MetLife Foundation, revealed the extent to which the U.S. Latino population is limited in its awareness of the facts surrounding AD as well as its warning signs. That knowledge gap presents an ideal opportunity to intervene by recommending the Spanish-language workshop now available at www.alz.org/espanol.
You can play a key role in helping your Latino patients and clients access the information they need to raise awareness about AD and improve quality of life for Latino elders and their caregivers.
We welcome your comments at AWeditor@gvpub.com. And visit Aging Well's website at www.AgingWellmag.com or our Facebook page for news, articles, and information important to professionals in the field of aging as well as to subscribe to our print or digital issues.
— Barbara Worthington, editor


E-News Exclusive
Latino Community Lacking in Alzheimer's Disease Awareness
According to the Alzheimer's Association survey "Hispanic Perceptions of Alzheimer's Disease," funded by the MetLife Foundation, 64% of survey respondents believe the Latino community is not very aware or not at all aware of Alzheimer's disease (AD). This information, coupled with the finding that Hispanics are 1.5 times more likely to have Alzheimer's disease and dementia than Caucasians, demonstrates the need for additional Alzheimer's information and support services in the Latino community.


Other Aging News...
Four Metrics May Indicate Longevity
An article on the Reuters website indicates that a study published in the BMJ points to four key metrics in older adults, including grip strength and gait speed, that may be predictors of longevity.
Retirement May Lead to Memory Decline
A recent study suggests that the "use it or lose it" axiom applies to older adults remaining longer in the workforce to preserve cognitive abilities, according to an article in The New York Times.
Long Life Is in the Zip Code
Looking for life expectancy clues? Consider the neighborhood of residence, according to an article in the Star Tribune.
New Law to Stop Medicare Fraud
A new federal law requires the adoption of new billing technology to detect questionable billing charges, helping to curtail the Medicare fraud that has run rampant in the system for decades, according to an article in The Miami Herald.


Advertising Opportunities

Have a product or service you want to market to an expanded group of professionals who work directly with the aging population, or an open position that you need to fill quickly? Aging Well offers many flexible advertising programs designed to maximize your results. From print advertising to E-newsletter sponsorships, website advertising to direct mail opportunities, Aging Well helps achieve your goals.

E-mail our experienced account executives today at sales@gvpub.com for more information or call 800-278-4400!

AlliedHealthcareers.com is the premier online resource to recruit professionals who specialize in working with older adults. Post your open positions, view resumes, and showcase your facility's offerings all at AlliedHealthcareers.com!

To unsubscribe from this mailing list, simply send a message to AW_Newsletter@gvpub.com with "Unsubscribe" in the subject line.

To change your e-mail address, please visit our website to unsubscribe your old address and sign up with your new one.