FDA Extends Age Range for Shingles Vaccine


The FDA has approved the shingles vaccine, Zostavax, for use in patients between the ages of 50 and 59 where it had previously been approved only for patients over the age of 60. Read more »



Deep Brain Stimulation


This procedure can alter the function of the targeted brain structure, significantly improving Parkinson's disease patients' symptoms and quality of life. Read more »



Short-Cycle Dispensing: New Age for Long Term Care?


The Centers for Medicare & Medicaid Services released the final rule implementing section 3310 of the Patient Protection and Affordable Care Act, incorporating two major changes that should help ease the burden of complying with short-cycle dispensing. Read more »



Have a question you want answered by one of our experts? Send your question to AWeditor@gvpub.com and it may be featured in an upcoming e-newsletter or print issue.



AutoVerifi Technology


Because between 1% and 5% of Medicaid claims are assigned to the exceptions list, billions of dollars in claims never undergo the Coordination of Benefits process. That scrutiny is used to establish the order in which health insurance plans pay claims in the presence of multiple plans. Read more »



Virus-Destroying Face Mask Useful in Nursing Homes


BioMask, a medical face mask that reportedly catches and destroys 99.9% of infectious viruses and kills them within five minutes, has been approved by the FDA. The masks have been approved for use in nursing homes and other healthcare settings. Read more »



Arcopedico Healthy Footwear


Years of standing and walking can frequently find aging patients suffering from thinning foot pads, dropped arches, crooked toes, and other foot ailments. Arcopedico's signature soft, supple uppers anatomically designed to support arches and facilitate circulation address symptoms common to aging feet.
Read more »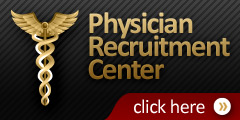 Have a product or service you want to market to geriatricians, other physicians who treat aging patients, PAs, or NPs or are you a physician recruiter with a practice partnership opening, academic appointment, or staff position to fill quickly? Aging Well offers many flexible advertising programs designed to maximize your results. From print advertising to e-newsletter sponsorships, website advertising to direct mail opportunities, Aging Well helps achieve your goals. E-mail our experienced account executives today at sales@gvpub.com for more information or call 800-278-4400!

The Physician Recruitment Center (www.AgingWellmag.com/PRC) gives physician recruiters a powerful tool to fill partnership opportunities, academic appointments, and hospital staff positions. Aging Well drives geriatricians and other physicians who treat older adults to our website regularly for the best coverage of industry news and trends. As a result, the Physician Recruitment Center has become a resource for professionals looking for new opportunities, as well as those physicians just curious to see what's out there.




Chronic kidney disease (CKD), a common condition associated with increased risk of cardiovascular disease and chronic renal failure, is a pervasive public health concern in the United States. CKD often results from primary diseases such as diabetes, hypertension, glomerulonephritis, and urologic diseases.

In 2008, costs associated with end-stage renal disease programs in both public and private spending totaled $39.46 billion, according to the National Institutes of Health. In 2010, more than 10% of the U.S. population, or more than 20 million people aged 20 and older, suffered from CKD. In February 2011, more than 87,000 people awaited kidney transplants.

Recent research findings indicate that high blood phosphate levels can interfere with the effectiveness of kidney medications, possibly causing a more rapid deterioration in kidney function. Findings suggest that phosphate levels may predict which CKD patients are in danger of developing kidney failure. This can be valuable information in the treatment of your CKD patients.

Be sure to visit Aging Well's website at www.AgingWellmag.com, where you'll find news and information that's relevant and reliable. We welcome your feedback at AWeditor@gvpub.com.

— Barbara Worthington, editor



High Blood Phosphate Levels Can Hamper Kidney Drugs

High blood phosphate levels can set chronic kidney disease (CKD) patients on a rapid path to kidney failure, according to a study appearing in an issue of the Journal of the American Society of Nephrology. To make matters worse, phosphate appears to interfere with the effectiveness of important kidney medications.

The kidneys of patients with CKD cannot efficiently get rid of wastes such as excess phosphate in the blood. As a result, the kidneys become overloaded with phosphate. Carmine Zoccali, MD, of CNR-IBIM, Clinical Epidemiology and Physiopathology of Renal Diseases and Hypertension in Reggio Calabria, Italy, and his colleagues wondered how this phosphate overload affects the kidneys of CKD patients. They also wondered whether phosphate overload alters the effects of ramipril, a drug prescribed to slow the progression of kidney disease. (The use of ramipril and other drugs in its class represents the current standard of care for patients with CKD.)

Full Story »



To recognize the accomplishments and special contributions of professionals in geriatric medicine, Aging Well magazine will pay tribute to notable geriatricians and other professionals in geriatrics nominated by our readers: their colleagues and peers.



Criteria


Nominees must be noteworthy as one or more of the following:
A professional who is making a significant difference in the lives of aging patients.
A professional who has achieved an unusually high standard of excellence in the geriatrics field.
A professional who has overcome significant challenges in his or her career, rising to a high level of achievement and inspiration.
A professional who has developed innovative programs or original techniques that have advanced geriatrics treatment.
Submit the names of nominees by December 31, 2011 along with a summary of 250 words or fewer that describe his or her accomplishments. Professionals of Note in Geriatric Medicine will be featured in the March/April issue of Aging Well that will be distributed at the American Geriatrics Society Annual Meeting in May 2012.

Click here to send in your nomination »





All-Metal Hips Failing Fast


All-metal artificial hip joints create cause for concern as failure rates continue to increase, according to an article in The New York Times.



Too Many Medical Tests?


An article posted at Kaiser Health News and produced in collaboration with The Washington Post suggests that physicians need to be judicious in suggesting tests for older patients, particularly when the testing itself carries significant risks.



Stopping Hormones Increases Hip Fracture Risk


According to a recent study noted online at Foxnews.com, postmenopausal women who discontinued hormone therapy were one and one half times as likely to have a hip fracture as those who continued taking the hormones.


Medicare May Pay for STD Screenings


As noted in an article in the Miami Herald, the decision will be made in November whether Medicare will cover the cost of STD screenings for older adults.


Aging Well is mobile for iPhone, iPad and Android users! Visit www.AgingWellmag.com/digital on your phone's browser to view the mobile version of this issue and bookmark us for future issues.



You will need Adobe Flash Player to view your digital issue. Go here for a free download.