In This Issue...


Recently in Aging Well
Eliminating Bedsores
Consistent periodic turning of immobile elders reduces the incidence of bedsores. Learn to evaluate risks for and anticipate potential problems associated with bedsores. Read more »
Beware Herbal Supplements With Heart Meds
More older adults are turning to herbal remedies because they are seen as natural additions to their repertoire of prescription medications. But these products can interact with other medications. Read more »
Detecting Drug-Induced Parkinsonism
Being aware of and detecting drug-induced Parkinsonism can help keep patients from being loaded with more medications. Read more »


Other Aging News...
Implant Holds Promise for Aging Eyes
The Chicago Tribune reports that a new surgical technique may help restore vision in older adult patients who suffer from macular degeneration.
Stroke Stents Pose Risk to Those Older Than 70
Age is an important consideration in determining whether to place stents in stroke patients, according to an article in The Boston Globe.
Doula for the Dying
The need for specialized care for patients nearing death has spawned a compelling attraction for doulas for the dying, according to an article in Austin's The Statesman online edition.
For Elders at Home, It Takes a Village
Older adults determined to remain in their homes have become proactive in developing villages or elder communities in which their physical, social, and emotional needs can be met, according to an article in
The Columbus Dispatch.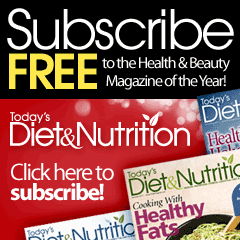 Editor's E-Note

One of the most significant hindrances to developing medications to treat or eliminate Alzheimer's disease (AD) is the limited number of clinical trials with participants whose backgrounds, experiences, and clinical information could contribute to the data researchers so desperately need.
Often families and caregivers are simply unaware that AD patients, if enrolled in clinical trials, could become part of the puzzle solution that has eluded researchers for so long. Now the Alzheimer's Association's TrialMatch provides a vehicle for determining precisely who may qualify for such trials and offers families and caregivers the opportunity to find additional meaning and purpose in the lives of elders suffering the cognitive decline associated with AD.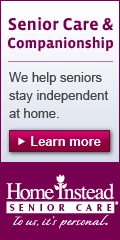 As healthcare professionals, you possess a unique opportunity to suggest to families and caregivers the possibility of enrollment in clinical trials for patients who may be appropriate for the experience. Bolstering the number of participants is key to closing in on the answers to expert AD researchers' many questions.
We welcome your comments at AWeditor@gvpub.com. And visit Aging Well's website at www.AgingWellmag.com or our Facebook page for news, articles, and information important to professionals in the field of aging, as well as to subscribe to our print or digital issues.
— Barbara Worthington, editor


E-News Exclusive
TrialMatch Connects Elders With Potentially Life-Altering Studies
The Alzheimer's Association recently announced the launch of TrialMatch, a confidential and free interactive tool that provides comprehensive clinical trial information and an individualized trial-matching service for older adults with Alzheimer's disease (AD) and related dementias.
There are as many as 5.3 million Americans living with AD, and every 70 seconds someone in America develops the disease, according to the association's 2010 Alzheimer's Disease Facts and Figures report. This year there will be 500,000 new cases of AD; in 2050, there will be nearly 1 million new cases annually.
"Alzheimer's disease is clearly the No. 1 public health challenge of the 21st century and research is the only way to solve this problem," said William Thies, PhD, chief medical and scientific officer at the Alzheimer's Association. Recruiting and retaining trial participants is one of the greatest obstacles to developing the next generation of Alzheimer's treatments, perhaps second only to lack of funding.


Ask the Expert
Have a question you want answered by one of our experts? Send your question to
AWeditor@gvpub.com
and it may be featured in an upcoming e-newsletter or print issue.


Advertising Opportunities

Have a product or service you want to market to an expanded group of professionals who work directly with the aging population, or an open position that you need to fill quickly? Aging Well offers many flexible advertising programs designed to maximize your results. From print advertising to E-newsletter sponsorships, website advertising to direct mail opportunities, Aging Well helps achieve your goals.

E-mail our experienced account executives today at sales@gvpub.com for more information or call 800-278-4400!

AlliedHealthcareers.com is the premier online resource to recruit professionals who specialize in working with older adults. Post your open positions, view resumes, and showcase your facility's offerings all at AlliedHealthcareers.com!

To unsubscribe from this mailing list, simply send a message to AW_Newsletter@gvpub.com with "Unsubscribe" in the subject line.

To change your e-mail address, please visit our website to unsubscribe your old address and sign up with your new one.