Patient Ability Dictates Technology's Use


Although they're variable in capability and price, technological innovations can create a profound impact on patients' quality of life. But patients' abilities—and disabilities—determine the appropriate technologies. Read more »



Physicians' Key Role in Oral Health


Poor oral health can lead to tooth decay, tooth loss, and pain that can affect your patients' wellness and quality of life. It's critical to be aware of oral status as an indicator of overall health. Read more »



Ensuring Adequate Protein Intake


Healthcare professionals sometimes apply a one-size-fits-all approach to patients' nutritional counseling. But in the case of protein, weight and age are factors that affect recommended daily intake. Read more »



Have a question you want answered by one of our experts? Send your question to AWeditor@gvpub.com and it may be featured in an upcoming e-newsletter or print issue.



Have a product or service you want to market to geriatricians, other physicians who treat aging patients, PAs, or NPs or are you a physician recruiter with a practice partnership opening, academic appointment, or staff position to fill quickly? Aging Well offers many flexible advertising programs designed to maximize your results. From print advertising to e-newsletter sponsorships, website advertising to direct mail opportunities, Aging Well helps achieve your goals. E-mail our experienced account executives today at sales@gvpub.com for more information or call 800-278-4400!

The Physician Recruitment Center (www.AgingWellmag.com/PRC) gives physician recruiters a powerful tool to fill partnership opportunities, academic appointments, and hospital staff positions. Aging Well drives geriatricians and other physicians who treat older adults to our website regularly for the best coverage of industry news and trends. As a result, the Physician Recruitment Center has become a resource for professionals looking for new opportunities, as well as those physicians just curious to see what's out there.


Aging Well is mobile for iPhone, iPad and Android users! Visit www.AgingWellmag.com/digital
on your phone's browser to view the mobile version of this issue and bookmark us for future issues.



You will need Adobe Flash Player to view your digital issue. Go here for a free download.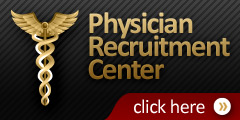 In clinical trials supported by the National Cancer Institute, part of the National Institutes of Health, researchers noted the promise of short-term hormone therapy combined with radiation therapy for men with early-stage prostate cancer. The treatment combination was more effective than the use of radiation therapy alone.

Patients were randomly assigned to treatment with radiation alone or radiation plus short-term androgen deprivation therapy (ADT) using drugs that lowered the natural production of testosterone, which feeds prostate cancer growth. The study also examined whether participants' prostate cancer had spread, whether deaths occurred due to prostate cancer or to another cause, and several other outcomes.

The study has produced clear clinical implications, generating scientific evidence about which prostate cancer patients can benefit from ADT.

Be sure to visit Aging Well's website at www.AgingWellmag.com. You'll find news and information that's relevant and reliable. We welcome your feedback at AWeditor@gvpub.com.

— Barbara Worthington, editor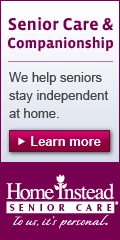 Study Shows Reduction in Death for Men With Intermediate-Grade Prostate Cancer

Short-term hormone therapy given in combination with radiation therapy to men with early-stage prostate cancer increased their chances of living longer compared with radiation therapy alone, according to a clinical trial supported by the National Cancer Institute (NCI), part of the National Institutes of Health. Benefits of the combined treatment were limited mainly to patients with intermediate-risk disease and were not seen in men with low-risk prostate cancer, researchers say. The results appeared in The New England Journal of Medicine. The Radiation Therapy Oncology Group conducted the trial.

The study, the largest randomized trial of its kind, enrolled nearly 2,000 men with low- and intermediate-risk prostate cancer and followed their health status for more than nine years at 212 centers in the United States and Canada. All study participants had localized, or nonmetastatic, prostate cancer and serum prostate-specific antigen (PSA) levels of less than 20 ng/mL. PSA levels of less than 20, along with normal blood tests and a normal bone scan, indicate that the cancer is low or intermediate risk. Patients were randomly assigned to treatment with radiation alone or radiation plus short-term androgen deprivation therapy (ADT) using drugs that drastically lowered their natural production of testosterone, a hormone that feeds prostate cancer growth.

Full Story »




Psoriasis May Increase Stroke Risk


According to a Danish study outlined at MSNBC, psoriasis can increase the risk of stoke.



Tests May Predict Heart Attack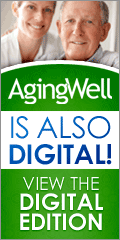 An ounce of prevention is worth a pound of cure. Two tests may provide insight into likely heart attack patients, according to an article featured at CNN.



Body Enhancement Via Surgery


Many patients over the age of 70 are undergoing plastic surgery procedures for cosmetic enhancement, reports The New York Times. Experts agree that chronological age isn't necessarily a predictor of increased surgery-related risks.



New Emergency Department Caters to Seniors


An article in The Columbus Dispatch notes that hospitals are recognizing the need for specialized amenities and treatments designed for older patients in both emergency departments and inpatient settings.




A New Way to See

A new electronic tool enables blind people to move independently in familiar and unfamiliar environments. The system, called EYE 21, features a pair of sunglasses with two micro cameras and headphones that allow users to perceive an acoustic image of the area where they direct their eyes. The system recognizes shapes, replacing them with sounds positioned on the surface of those forms. Then the micro cameras analyze the space, creating a three-dimensional model of it that relates sound points to points on the surface that is being analyzed. The analysis allows the blind person to "hear" the space and reconstruct its shape from the spatialized sound. Learn more »



Virtual Therapy for Stroke Patients



A recent study from the American Stroke Association found significant motor function improvements for stroke recovery patients using virtual reality (VR) technology vs. traditional physical therapy. One promising VR tool is the OmniVR from Accelerated Care Plus. The Omni VR guides patients through various therapeutic activities and exercises designed to improve functional abilities through muscle strengthening, balance, movement, coordination, endurance, and cognitive skills. Learn more »