In This Issue...


On Our Website
Treating Low Vision
Vision loss threatens older adults' independence and quality of life. But practitioners can be proactive in helping elders cope with low vision. Read more »

Alzheimer's Cure on the Horizon?
Can the increasing number of elders diagnosed with AD influence lawmakers to earmark additional funds for Alzheimer's research? Read more »

Village Concept Promotes Aging in Place
Village living enables older adults to remain longer in their homes.
Read more »


Other Aging News...
Seeking to Expand Definition of Alzheimer's
A change in medical criteria for Alzheimer's disease may allow technology to detect the disease even before a patient's symptoms are manifest, according to an article in The New York Times.

Retirement Funds May Not Last
The financial outlook for baby boomers in retirement holds reason for apprehension regarding the ability to meet expenses over the long term, USA Today reports.

Longevity Is in the Genes
Genes, environment, and lifestyle all contribute to an individual's longevity, according to an article in the Los Angeles Times.

Preparing More Care for Elders
The healthcare needs of aging baby boomers exert continuing pressure to educate and train practitioners in the care of older adults, according to an article in The New York Times.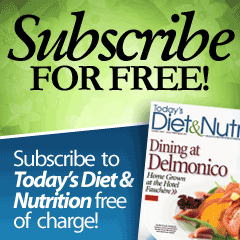 Editor's E-Note

Walking is an ideal activity—it's easy, beneficial, and free. The study detailed in this month's E-News Exclusive highlighting walking's efficacy in reducing the incidence of strokes among women offers new encouragement to enjoy walking.
We were already aware of the benefits of walking, including strengthening muscles, increasing bone density, enhancing cardiovascular fitness, promoting weight control, regulating lipids and insulin levels, and contributing to psychological health. This finding just adds to the list of reasons walking makes sense—and possibly adds years to the lives of older adults who choose to make it part of their routines.
Encourage your patients, both men and women, to start a walking regimen. They can begin with limited distances and durations and increase them as their abilities allow. Or, if they're already walking, encourage them to keep up the good work. To boost motivation, share with them the many benefits they're likely to derive from walking.
We welcome your comments at AWeditor@gvpub.com. And visit Aging Well's website at www.AgingWellmag.com or our Facebook page for news, articles, and information important to professionals in the field of aging or to subscribe to our print or digital issues.
— Barbara Worthington, editor


E-News Exclusive
Walking Associated With Lower Stroke Risk in Women
Women who walked two or more hours per week or who usually walked at a brisk pace (3 miles per hour or faster) had a significantly lower risk of stroke than women who didn't walk, according to a large long-term study reported in Stroke: Journal of the American Heart Association.
The risks were lower for total stroke, clot-related (ischemic) stroke, and bleeding (hemorrhagic) stroke, researchers said.
As follows, compared with women who didn't walk:
Women who usually walked at a brisk pace had a 37% lower risk of any type of stroke, and those who walked two or more hours per week had a 30% lower risk of any type of stroke.


Ask the Expert
Have a question you want answered by one of our experts? Send your question to
AWeditor@gvpub.com
and it may be featured in an upcoming e-newsletter or print issue.


Advertising Opportunities

Have a product or service you want to market to an expanded group of professionals who work directly with the aging population, or an open position that you need to fill quickly? Aging Well offers many flexible advertising programs designed to maximize your results. From print advertising to E-newsletter sponsorships, website advertising to direct mail opportunities, Aging Well helps achieve your goals.

E-mail our experienced account executives today at sales@gvpub.com for more information or call 800-278-4400!

AlliedHealthcareers.com is the premier online resource to recruit professionals who specialize in working with older adults. Post your open positions, view resumes, and showcase your facility's offerings all at AlliedHealthcareers.com!

To unsubscribe from this mailing list, simply send a message to AW_Newsletter@gvpub.com with "Unsubscribe" in the subject line.

To change your e-mail address, please visit our website to unsubscribe your old address and sign up with your new one.