Counseling's Role in Averting AD


Research shows the importance of life counseling for preventing Alzheimer's disease. Read more »



The Benefits of Bar Coding


Bar-coding technology adds an extra level of patient safety to the medication administration process. Read more »



Making Strides


Stenting iliac arteries has been shown to benefit peripheral artery disease patients out to two years, according to a recent study. Read more »



Have a question you want answered by one of our experts? Send your question to AWeditor@gvpub.com and it may be featured in an upcoming e-newsletter or print issue.


New Resource for Diabetic Patients


We think you're really going to "like" the newest addition to our Facebook page. We've introduced a new tab, Diabetes Recipes, geared toward helping you provide the best meal advice for your diabetic patients and their families. With appealing diabetes-friendly recipes and a link to free online cookbooks and meal plans by the Diabetes Care Club, you can use this resource to show your patients that eating well can also be delicious and good for them. Join our community of geriatric professionals by "Liking" Aging Well on Facebook today at www.Facebook.com/AgingWell.


Aging Well is mobile for iPhone, iPad and Android users! Visit www.AgingWellmag.com/digital
on your phone's browser to view the mobile version of this issue and bookmark us for future issues.



You will need Adobe Flash Player to view your digital issue. Go here for a free download.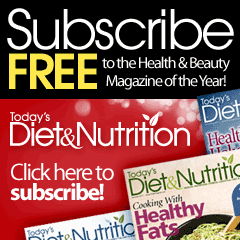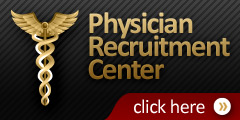 Diabetes is more prevalent in the United States than ever before. A stunning 25.8 million people in the country, or 8.3% of the population, have diabetes, according to the American Diabetes Association. It's estimated that another 79 million have prediabetes. And 26.9% of older adults over the age of 65 have diabetes.

Now a recent study reveals that receiving androgen deprivation therapy (ADT), a treatment for prostate cancer may increase the risk of developing diabetes. Receiving ADT to block the production or action of male hormones that can fuel the growth of prostate cancer can boost the risk.

Physicians and their patients should be aware of the increased probability of developing diabetes for patients for whom ADT is an option.

Be sure to visit Aging Well's website at www.AgingWellmag.com. You'll find news and information that's relevant and reliable. We welcome your feedback at AWeditor@gvpub.com.

— Barbara Worthington, editor



Hormone Deprivation Therapy for Prostate Cancer May Raise Diabetes Risk

Men with prostate cancer have a higher risk of developing diabetes or diabetes risk factors if they receive androgen deprivation therapy (ADT) to block the production or action of male hormones that can fuel the growth of this cancer. The results of this new study on the second most common cancer in men were presented at The Endocrine Society's 93rd Annual Meeting in Boston.

"These patients may benefit from counseling, screening, and closer monitoring for the development of these complications," said the study's lead author, Maria Luisa Cecilia Rivera-Arkoncel, MD, a fellow at Philippine General Hospital in Manila.

Full Story »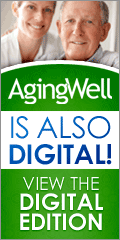 Men Narrowing the Longevity Age Gap


Census figures for 2010 indicate that the U.S. male-female population ratio reflects a reduction in the female advantage, spurred by an increase in men's longevity, according to an article in the Deseret News.



Who Pays for Aggressive Care to the End?


An article in the Pittsburgh Tribune-Review suggests that physicians often opt for aggressive end-of-life treatment where palliative care might be a better choice.



An Advance in the War on Blood Pressure


An article in The Wall Street Journal highlights national health surveys indicating that practitioners are making significant strides in helping patients control hypertension.



Medicare Plan for Payments Irks Hospitals


A new Medicare initiative known as value-based purchasing aims to improve the quality of health care by linking payments to providers' performance, according to an article in The New York Times.



Geriatrics at Your Fingertips Lite


Geriatrics at Your Fingertips Lite is designed for the iPhone or iPod touch. Ideal for geriatricians and other healthcare professionals who treat older adults, it includes evaluation and management strategies for common geriatric disorders. It also includes the complete Delirium and Falls modules from the full version of Geriatrics at Your Fingertips. Learn more »



The Little Black Book of Geriatrics


The updated third edition of the reference guide includes comprehensive evidence-based information on diagnosis and treatment of elder patients' disorders and conditions. It offers journal references on geriatric syndromes and specialized section on dementia work up and diagnosis. Learn more »



Have a product or service you want to market to geriatricians, other physicians who treat aging patients, PAs, or NPs or are you a physician recruiter with a practice partnership opening, academic appointment, or staff position to fill quickly? Aging Well offers many flexible advertising programs designed to maximize your results. From print advertising to e-newsletter sponsorships, website advertising to direct mail opportunities, Aging Well helps achieve your goals. E-mail our experienced account executives today at sales@gvpub.com for more information or call 800-278-4400!

The Physician Recruitment Center (www.AgingWellmag.com/PRC) gives physician recruiters a powerful tool to fill partnership opportunities, academic appointments, and hospital staff positions. Aging Well drives geriatricians and other physicians who treat older adults to our website regularly for the best coverage of industry news and trends. As a result, the Physician Recruitment Center has become a resource for professionals looking for new opportunities, as well as those physicians just curious to see what's out there.