In This Issue...


Recently in Aging Well...
Invisible Epidemic
If medication nonadherence were a disease, it would be an epidemic. These circumstances seriously undermine patient outcomes, quality of life, quality of care, and the value of healthcare dollars spent.
Read more »
Nutrition Following Heart Attack
The optimal way to prevent a first or subsequent heart attack is to focus on reducing as many risk factors for cardiovascular disease as possible.
Read more »
MRI — What Geriatrics Professionals Should Know
Older adults' safety while undergoing imaging procedures warrants special considerations.
Read more »



Other Aging News...
Wheelchairs That Listen
A wheelchair prototype with some astonishing capabilities provides optimism on applications for assistive technologies for older adults, according to an article in The Boston Globe.
Alzheimer's Patients Find Comfort in Books
An article in The New York Times discusses how meaningful books can help bridge the communication gap with Alzheimer's patients.
A New Trend: Hand-Me-Down Homes
Where elders' health issues, declining capabilities, and economic circumstances intersect, the solution sometimes lies in the purchase of the family home by older adults' children, according to an article in The New York Times.
Lifesaving Devices Can Cause Havoc at the End
It's important for practitioners to consider and discuss the use of lifesaving devices when their patients face a terminal prognosis, reports The New York Times.


Editor's E-Note
June is Home Safety Month, the perfect time to go the extra mile to ensure that your patients' and clients' homes are secure and free of elements likely to contribute to falls or injuries. Take the time to discuss items such as bathroom grab bars, working smoke detectors, and proper storage of knives, scissors, and garden tools in homes where patients with Alzheimer's disease reside.
This month's E-News Exclusive highlights the movement of male caregivers into the spotlight occupied for so long almost solely by women. Family caregivers provide 85% of the daily care to older adults and comprise the backbone of long-term care in the United States. And among them, more than 40% are men.
Of course, we've all known of dedicated husbands, sons, and other men who have selflessly cared for a spouse or parent. But 2010 finds men in caregiving roles in surprising numbers. In view of these new caregivers who give so many hours and days to often thankless jobs, it's time to turn our focus toward creating outlets designed to encourage their efforts and commitment. It's more important than ever to develop new avenues for providing the critical information and support male caregivers need to be successful in their mission.
We welcome your comments at AWeditor@gvpub.com. And visit Aging Well's Web site at www.AgingWellmag.com for news, articles, and information important to professionals in the field of aging, as well as to subscribe to our print or digital issues.
— Barbara Worthington, editor


E-News Exclusive
Caregiving's Changing Faces
By Diane Walker, RN, MS
Several recent studies report on the changing face of caregiving in America. One significant change is the gender of family caregivers. In 2009, AARP reported that the number of husbands and sons who provide care to a family member increased from 27% in 1997 to approximately 40% in 2004. The average age of male caregivers is only 34, and nearly 60% of these male caregivers work full time. These changes have important policy implications because they may generate the need for new and/or different types of support services.
Family caregivers provide 85% of daily care to older adults and constitute the backbone of long-term care in the United States. The estimated value of their unpaid contributions is $350 billion per year. Small and large businesses in America bear a growing burden as more men and women take on caregiving responsibilities. Women have traditionally assumed the role of caregiver, often reducing or foregoing employment to care for a spouse or loved one. In contrast, men, typically in their 30s and 40s, continue to work full time but may forego promotions and travel assignments. As the number of male caregivers continues to rise, companies will experience a greater financial impact from the caregivers in their ranks.


Ask the Expert
Have a question you want answered by one of our experts? Send your question to
AWeditor@gvpub.com
and it may be featured in an upcoming e-newsletter or print issue.


Advertising Opportunities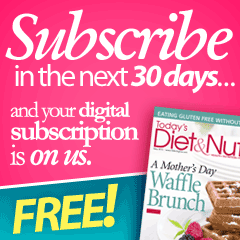 Have a product or service you want to market to an expanded group of professionals who work directly with the aging population, or an open position that you need to fill quickly? Aging Well offers many flexible advertising programs designed to maximize your results. From print advertising to E-newsletter sponsorships, Web site advertising to direct mail opportunities, Aging Well helps achieve your goals.

E-mail our experienced account executives today at sales@gvpub.com for more information or call 800-278-4400!

AlliedHealthcareers.com is the premier online resource to recruit professionals who specialize in working with older adults. Post your open positions, view resumes, and showcase your facility's offerings all at AlliedHealthcareers.com!

To unsubscribe from this mailing list, simply send a message to AW_Newsletter@gvpub.com with "Unsubscribe" in the subject line.

To change your e-mail address, please visit our Web site to unsubscribe your old address and sign up with your new one.