In This Issue...


Web Exclusives
Boomer Nutrition: Preventive Medicine
Physicians should educate patients on nutrition issues, making them aware that judicious diet choices lead to better health and longer life. Read more »
New Biomarkers for Alzheimer's Disease
Recent research reveals new biomarkers for Alzheimer's disease, which is significant because biomarkers have the potential to provide an early diagnosis, long before the cognitive symptoms become apparent and irreversible. Read more »

Osteoporosis as a Priority
Following the review of extensive medical evidence, the U.S. Preventive Services Task Force has generated recommendations that include guidelines expanding routine screening for osteoporosis to all women aged 65 and older.
Read more »


Other Aging News...
Patients' End-of-Life Wishes Go Unheard
Policymakers and medical specialists are attempting to identify and implement a means through which patients' end-of-life wishes can be considered in their treatment, according to an article in The Boston Globe.
Screening Prostates at Any Age
It's important to consider not only the age, but also a patient's health condition and life expectancy when considering PSA testing, according to an article in The New York Times.
Restless Leg Syndrome Is Bad for the Heart
An article in the Los Angeles Times notes that researchers have discovered an association between restless legs syndrome and an increased risk of heart attacks and strokes.
Gene Study Yields Insight on Alzheimer's
Recent studies have provided additional insight into how Alzheimer's disease develops and its inevitable progression, according to an article in The New York Times.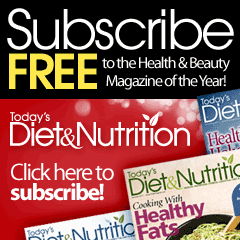 Editor's E-Note

As the body's largest organ, the skin is susceptible to damage and failures, particularly among elders. Their skin has become thinner and more vulnerable simply as a function of aging.
Particularly among elders, providers need to be cognizant of the role nutrition plays in wound healing. Patients with diabetes warrant specialized oversight of nutrition status and recommendations for the appropriate intake of important nutrients.
Along with checking out our E-News Exclusive, be sure to visit Aging Well's new website at www.AgingWellmag.com. You'll find news and information that's relevant and reliable. We welcome your feedback at AWeditor@gvpub.com.
— Barbara Worthington, editor


E-News Exclusive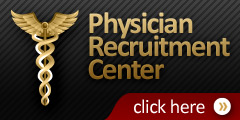 Nutritional Effects on Wound Healing
By Robert A. Norman, DO, MPH, MBA, and Trupal Patel
Nutrition is a critical component in all wound-healing processes for both younger and elder patients. The body falls into a hypermetabolic and catabolic state when it is healing1, and nutritional needs are increased as a result of any significant wound. Protein energy malnutrition (PEM) can lead to a loss of lean body mass (LBM) and depleted protein stores that can prevent proper healing.
PEM is most commonly seen in the chronic wound population, especially older adults, the disabled, or the chronically ill, hospitalized, or nursing home populations where chronic wounds tend to develop. Aging can also cause decreased endogenous anabolic activity.
Nutritional assessment and support should be well orchestrated and precise for these patients. The use of anabolic agents can significantly increase overall lean mass synthesis and directly or indirectly improve healing by increasing protein synthesis. The purpose of this review is to inform readers about various nutritional supplementations required in wound healing.


Ask the Expert
Have a question you want answered by one of our experts? Send your question to
AWeditor@gvpub.com
and it may be featured in an upcoming e-newsletter or print issue.



Advertising Opportunities
Have a product or service you want to market to geriatricians, other physicians who treat aging patients, PA's or NP's? Or are you a physician recruiter with a practice partnership opening, academic appointment, or staff position to fill quickly? Aging Well offers many flexible advertising programs designed to maximize your results. From print advertising to e-newsletter sponsorships, website advertising to direct mail opportunities, Aging Well helps achieve your goals.
E-mail our experienced account executives today at sales@gvpub.com for more information or call 800-278-4400!
The Physician Recruitment Center (www.AgingWellmag.com/PRC) gives physician recruiters a powerful tool to fill partnership opportunities, academic appointments, and hospital staff positions. Aging Well drives geriatricians and other physicians who treat older adults to our website regularly for the best coverage of industry news and trends. As a result, the Physician Recruitment Center has become a resource for professionals looking for new opportunities, as well as those physicians just curious to see what's out there.