In This Issue...


Recently in Aging Well
Vitamins and Dementia: Delaying Cognitive Decline?
While we strive to promote evidence-based medicine, healthcare professionals must acknowledge the limitations of what has been studied and whether research results truly apply to our patients. Read more »

New Molecular Tools Developed in Alzheimer's Research
Researchers at the University of Michigan have developed new molecular tools targeting the metal ions associated with amyloid-beta plaques—a surefire indicator of Alzheimer's disease—leading them one step closer to a possible treatment for the disease.
Read more »

Dialysis: A Forever Decision
Kidney disease patients must be armed with knowledge that enables them to select appropriate treatments, including dialysis. Physicians should initiate discussions soon after diagnosis to prevent the need for decisions under pressure in emergency situations. Read more »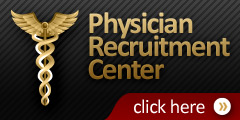 Other Aging News...
Prostate Test Guidelines May Cause Needless Biopsies
Following a recent study, experts offered conflicting opinions on the effectiveness of PSA velocity for prostate cancer detection, according to an article in The New York Times.



Shingles Vaccine in Short Supply
The CDC recommends that older adults aged 60 and older get vaccinated against shingles. But now the vaccine is in short supply, leading to new concerns, according to an article in USA Today.

Worries About Doctors' Abilities Increase as They Age
With more than one third of the nations physicians over the age of 65, should measures be instituted to ensure physician competence among aging doctors? It may be time to consider the possibilities, according to an article in The New York Times.

Making Alzheimer's Patients Comfortable
Refocusing the culture of nursing home care for dementia patients to embrace comfort care can improve patients' quality of life, according to an article in the Chicago Tribune.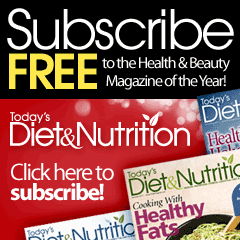 Editor's E-Note
Scientists have made a discovery about neurons that is contrary to information presented in neuroscience textbooks. And it may be helpful in unlocking secrets related to Alzheimer's disease.
Researchers studying neurons have discovered that axons can "talk" to each other. Although the implications of the findings aren't yet clear, scientists believe this information may translate into advances toward a better understanding of Alzheimer's disease.
As their research continues, they work to find answers including whether this communication occurs in lots of neurons and under what conditions this neuronal communication occurs. A deeper understanding of how normal neurons works is critical to scientists who study neurological diseases including Alzheimer's disease.
And be sure to visit Aging Well's new website at www.AgingWellmag.com. You'll find news and information that's relevant and reliable. We welcome your feedback at AWeditor@gvpub.com.
— Barbara Worthington, editor



E-News Exclusive
Findings Challenge Conventional Wisdom of How Neurons Operate
Neurons are complicated but the basic functional concept is that synapses transmit electrical signals to the dendrites and cell body (input), and axons carry signals away (output). In one of many surprise findings, Northwestern University scientists have discovered that axons can operate in reverse: they can send signals to the cell body, too.
It also turns out axons can talk to each other. Before sending signals in reverse, axons can perform their own neural computations without any involvement from the cell body or dendrites. This is contrary to typical neuronal communication where an axon of one neuron is in contact with another neuron's dendrite or cell body, not its axon. And, unlike the computations performed in dendrites, the computations occurring in axons are thousands of times slower, potentially creating a means for neurons to compute fast things in dendrites and slow things in axons.
A deeper understanding of how a normal neuron works is critical to scientists who study neurological diseases such as epilepsy, autism, Alzheimer's disease, and schizophrenia. The findings were published in the February issue of the journal Nature Neuroscience.


Ask the Expert
Have a question you want answered by one of our experts? Send your question to
AWeditor@gvpub.com
and it may be featured in an upcoming e-newsletter or print issue.



Advertising Opportunities
Have a product or service you want to market to geriatricians, other physicians who treat aging patients, or nurse practitioners? Or are you a physician recruiter with a practice partnership opening, academic appointment, or staff position to fill quickly? Aging Well offers many flexible advertising programs designed to maximize your results. From print advertising to e-newsletter sponsorships, website advertising to direct mail opportunities, Aging Well helps achieve your goals.
E-mail our experienced account executives today at sales@gvpub.com for more information or call 800-278-4400!
The Physician Recruitment Center (www.AgingWellmag.com/PRC) gives physician recruiters a powerful tool to fill partnership opportunities, academic appointments, and hospital staff positions. Aging Well drives geriatricians, other physicians, and nurse practitioners who treat older adults, as well as nurse practitioners, to our website regularly for the best coverage of industry news and trends. As a result, the Physician Recruitment Center has become a resource for professionals looking for new opportunities, as well as those physicians just curious to see what's out there.