In This Issue...


Recently in Aging Well
Persistent Pain
Physicians need to recognize and address the prevalence of chronic pain among older patients. Based on careful patient assessments, both pharmacological and nonpharmacological approaches are viable. Read more »
 
Meaningful Use: Obstacles in Geriatrics
Hefty costs and the absence of compelling incentives to invest in health information technology contribute to the sluggish adoption of meaningful use in geriatrics areas. Read more »

The Need to Know: Alternative Medicine and Your Patients
Integrating alternative medicine with conventional therapies can be effective and beneficial to patients. But if your patients are using alternative medicine regimens, you need to know. Read more »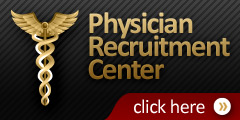 Other Aging News...
Introducing the Smart Pill
Specialized technologies can help patients remember to take their medications at appropriate times, according to an article in The Baltimore Sun.
New Study to Fight Macular Degeneration
An article in the Los Angeles Times indicates that the FDA has granted permission to test a new therapy to treat age-related macular degeneration.
The Need for Proactive Alzheimer's Diagnosis
To ensure better care and significant cost savings in addressing the coming wave of Alzheimer's disease, a new report from Minnesota suggests that physicians be proactive in diagnosing the condition, along with other recommendations, according to an article in the Star Tribune.
Study Finds Pill Splitting to Be Dangerous
Pill splitting, particularly among older patients, can have detrimental consequences, according to an article in USA Today.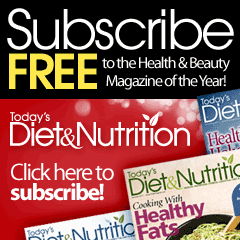 Editor's E-Note

New guidelines, updated by the American Geriatrics Society and the British Geriatric Society for the first time since 2001, recommend multiple interventions for preventing falls in older adults. A panel including new members and members of previous research panels, all of whom possess substantial knowledge and experience in fall prevention and care of older patients, utilized meta-analyses, systematic literature reviews, randomized controlled trials, controlled before-and-after studies, and cohort studies in their research.
Mary Tinetti, MD, of Yale University School of Medicine, one of the panel chairs, characterized falls as being "as serious a health problem for older persons as heart attacks and strokes." She indicated that effective fall prevention requires "multifactorial interventions" as the best course of action.
The guidelines suggest that physicians and other healthcare professionals determine whether older patients are at risk of falling by asking them whether they have fallen recently or whether they are unsteady when walking. If either applies, practitioners should examine the presence of known problems such as muscle weakness, poor balance, or drop in blood pressure upon standing.
The new recommendations provide a number of interventions on which to focus. Becoming familiar with these practices can help you more effectively reduce the number of falls among your patients.
And be sure to visit Aging Well's new website at www.AgingWellmag.com. You'll find news and information that's relevant and reliable. We welcome your feedback at AWeditor@gvpub.com.
— Barbara Worthington, editor


E-News Exclusive

New Guidelines on Fall Prevention
By Jaimie Lazare
The guideline updates will help you to identify and implement appropriate interventions to reduce risk of falls in your geriatric patients.
Each year, one in three people aged 65 or older experiences a fall, which can lead to injury or death. In 2009, the Centers for Disease Control and Prevention reported that 2.2 million geriatric patients were treated in emergency departments for nonfatal fall injuries; more than 581,000 of these patients were hospitalized. Although falls among older patients are a major problem, they're also preventable.
"Falling is preventable, and I think that's why there's more emphasis on getting fall prevention incorporated into practice," says Mary Tinetti, MD, a geriatrician at Yale University School of Medicine. Tinetti was one of the panel experts who contributed to the development of the latest fall prevention guidelines, which were published in January by the American Geriatrics Society and the British Geriatrics Society. Expert panelists in emergency medicine, geriatrics, home care, nursing, occupational therapy, orthopedics, pharmacy, and physical therapy developed the guidelines that were first issued in 2001.


Ask the Expert
Have a question you want answered by one of our experts? Send your question to
AWeditor@gvpub.com
and it may be featured in an upcoming e-newsletter or print issue.


Advertising Opportunities
Have a product or service you want to market to geriatricians, other physicians who treat aging patients, or nurse practitioners? Or are you a physician recruiter with a practice partnership opening, academic appointment, or staff position to fill quickly? Aging Well offers many flexible advertising programs designed to maximize your results. From print advertising to e-newsletter sponsorships, website advertising to direct mail opportunities, Aging Well helps achieve your goals.

E-mail our experienced account executives today at sales@gvpub.com for more information or call 800-278-4400!

The Physician Recruitment Center (www.AgingWellmag.com/PRC) gives physician recruiters a powerful tool to fill partnership opportunities, academic appointments, and hospital staff positions. Aging Well drives geriatricians, other physicians, and nurse practitioners who treat older adults, as well as nurse practitioners, to our website regularly for the best coverage of industry news and trends. As a result, the Physician Recruitment Center has become a resource for professionals looking for new opportunities, as well as those physicians just curious to see what's out there.

To unsubscribe from this mailing list, simply send a message to AW_Newsletter@gvpub.com with "Unsubscribe" in the subject line.

To change your e-mail address, please visit our website to unsubscribe your old address and sign up with your new one.