In This Issue...


Recently in Aging Well
Speech Deficits in Parkinson's Disease
Early intervention is critical to help constrain the progressive decline of Parkinson's disease patients' communication skills. Read more »
Defeating Dehydration — Patient Monitoring Is Key
For older adults, dehydration is the most common fluid and electrolyte problem and one that can have devastating long-term effects.
Read more »
A Call to Action — Inform Patients of Clinical Trials
Randomized, controlled, double-blind clinical trials are considered the gold standard and when clinical trials include only a small percentage of elder subjects, it is challenging to apply the results to all older adults. Read more »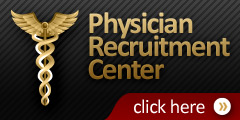 Other Aging News...
Many Elders Have Preventable Eye Problems
Clinical trials indicate that a mix of antioxidants can slow the progression of age-related macular degeneration in older patients, according to an article posted on FOXNews.com.
Insured Women Are Skipping Breast Cancer Screenings
Physicians need to reinforce to their female patients the importance of annual mammograms, according to an article in The Columbus Dispatch.
Life Expectancy Drops in Recession
Could the drop in U.S. life expectancy have roots in the economic climate? According to an article posted on MSNBC.com, there could be a relationship.
Staying Fit to Live Longer
Make your patients aware of the cognitive, physical, and psychological benefits of exercise, as described in a recent article in USA Today.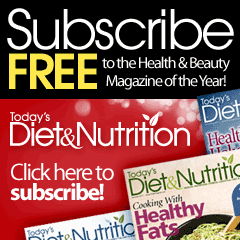 Editor's E-Note

Researchers have developed a new technique allowing them to measure the brain's blood flow and pinpoint the blood level of the drug necessary to affect specific regions of the brain. It uses a type of perfusion MRI called arterial spin labeling that measures the brain's blood flow via MRI scans. The technique may be able to speed the development of new drugs and allow researchers to accurately determine whether established drugs are working.
Using brain scans to show the effects of a Parkinson's drug, researchers at Washington University School of Medicine in St. Louis showed that the drug SYN115, when combined with levodopa, may be a viable therapy to treat Parkinson's disease patients.
The potential for shortening the time it takes for new drugs to get to market, suggested by the study results, is notable. The implications for the treatment of Parkinson's disease, and possibly other diseases, are certainly promising.
We welcome your comments at AWeditor@gvpub.com. And visit Aging Well's website at www.AgingWellmag.com or our Facebook page for news, articles, and information important to professionals in the field of aging as well as to subscribe to our print or digital issues.
— Barbara Worthington, editor


E-News Exclusive
Brain Scans Show Effects of Parkinson's Drug
Neuroscientists using a new brain imaging technique could see an investigational drug for Parkinson's disease get into a patient's brain and affect blood flow in several key structures, an indicator the drug may be effective. The study, published in The Journal of Neuroscience, represents the first use of the technique in humans—called perfusion MRI—to test a drug still in development, according to the lead investigator. In the future, similar brain scans could speed the development of new drugs and help clinicians determine whether established drugs are working, according to the researchers at Washington University School of Medicine in St. Louis.
Perfusion MRI allowed the researchers to measure blood flow in the brain and even determine the precise blood level of the drug, SYN115, needed to affect particular regions of the brain. They were able to demonstrate that the drug may be a viable therapy when combined with levodopa, currently the most effective treatment for patients with Parkinson's disease.
The study, a phase 2 clinical trial, used two doses of the investigational drug. Its safety already had been tested in healthy volunteers. The goal was to determine what might be a reasonable dose for a larger clinical trial in Parkinson's disease.


Ask the Expert
Have a question you want answered by one of our experts? Send your question to
AWeditor@gvpub.com
and it may be featured in an upcoming e-newsletter or print issue.


Advertising Opportunities
Have a product or service you want to market to geriatricians, other physicians who treat again patients or nurse practitioners? Or are you a physician recruiter with a practice partnership opening, academic appointment or staff position to fill quickly? Aging Well offers many flexible advertising programs designed to maximize your results. From print advertising to e-newsletter sponsorships, website advertising to direct mail opportunities, Aging Well helps achieve your goals.

E-mail our experienced account executives today at sales@gvpub.com for more information or call 800-278-4400!

The Physician Recruitment Center (www.AgingWellmag.com/PRC) gives physician recruiters a powerful tool to fill partnership opportunities, academic appointments and hospital staff positions, Aging Well drives geriatricians and other physicians who treat older adults, as well as nurse practitioners, to our website regularly for the best coverage of industry news and trends. As a result, The Physician Recruitment Center has become a resource for professionals looking for new opportunities, as well as those physicians just curious to see what's out there.

To unsubscribe from this mailing list, simply send a message to AW_Newsletter@gvpub.com with "Unsubscribe" in the subject line.

To change your e-mail address, please visit our website to unsubscribe your old address and sign up with your new one.