MEET PLENITY.

®


AN INNOVATIVE WAY TO FEEL FULLER AND EAT LESS NATURALLY.*
Discover the Plenity difference at MyPlenity.com/RDN and learn how Plenity works to help people feel fuller and eat less, helping your patients with excess weight or obesity (Body Mass Index - BMI - 25-40 kg/m

2

), when combined with your recommendations for healthy diet and exercise.
| | |
| --- | --- |
| | Clinically proven, FDA-cleared weight management aid. |
| | |
| --- | --- |
| | Made from naturally derived building blocks, non-systemic & stimulant free, promotes fullness. |
Nearly 6 out of 10 people taking Plenity experienced statistically significant weight loss


(in a randomized, double-blind, placebo-controlled study).
* Plenity is the only FDA-cleared weight management approach made from naturally derived building blocks—modified cellulose and citric acid.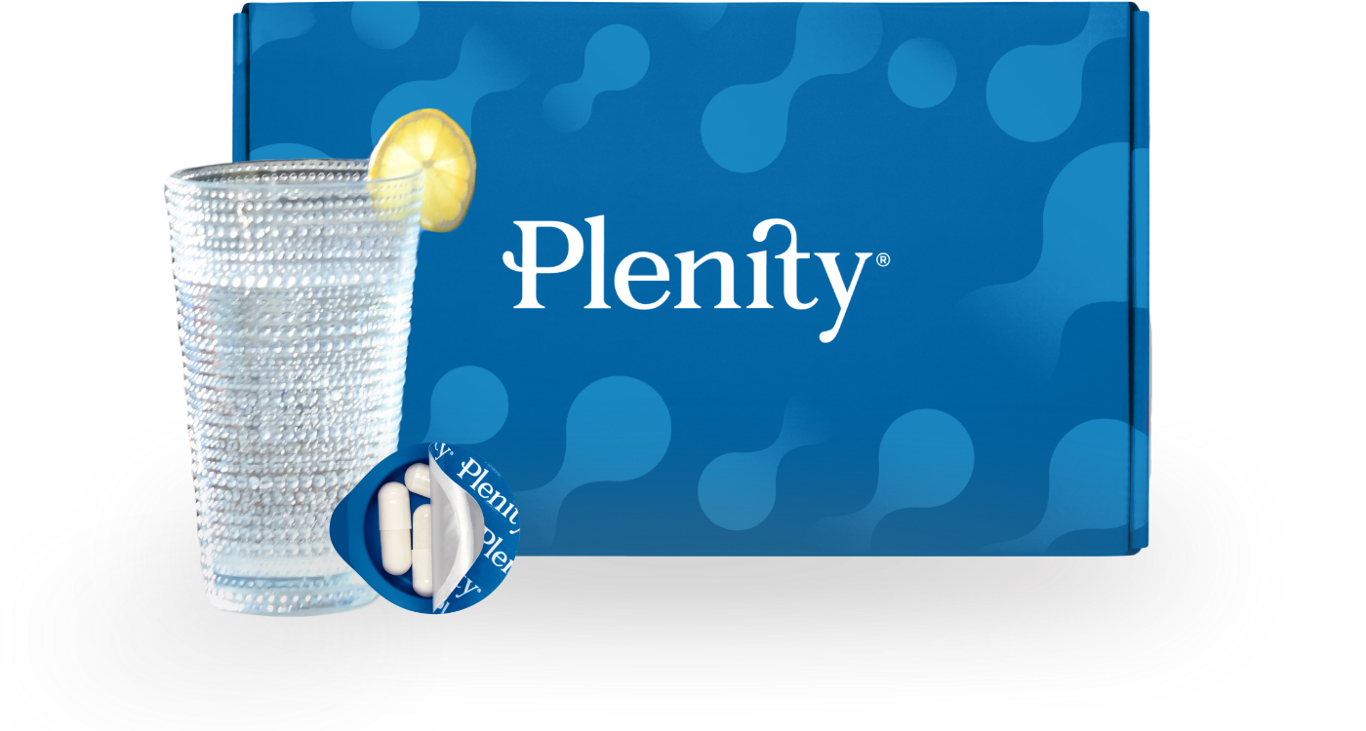 FITS INTO YOUR PATIENTS' LIFESTYLE
Just 3 capsules with 16 oz. of water, 2x per day, 20 minutes before lunch & dinner.
AND COMES WITH SUPPORT
And to keep your patients on track, the digital Plenity Member Experience provides built-in support and camaraderie — connecting members and providing evidence-based resources from healthcare experts like you on mindful eating, behavior modification, balanced nutrition and more.
"NOT A FAD DIET. NOT A DRUG. NOT LIKE ANYTHING YOU'VE RECOMMENDED BEFORE."
JOY BAUER
Registered Dietitian Nutritionist
TV personality and #1 New York Times
bestselling author
PLENITY IS DESIGNED AFTER A CONCEPT KNOWN AS BIOMIMICRY
Plenity mimics the cellulose structure and behavior of raw vegetables when digested. When dissolved in the stomach, Plenity releases thousands of super absorbent hydrogel particles designed to form 3D structures that hold up to 100 times their weight in water. Unlike dietary fiber, these 3D structures mix with food during digestion, increasing the volume and firmness of meals and giving the sensation of feeling fuller. Watch  this video to learn more.
Discover the Plenity difference
Intended Use


Plenity

®

is indicated to aid weight management in adults with excess weight or obesity, Body Mass Index (BMI) of 25 - 40 kg/m

2

, when used in conjunction with diet and exercise.
Important Safety Information


• Plenity is contraindicated in patients who are pregnant or are allergic to cellulose, citric acid, sodium stearyl fumarate, gelatin, or titanium dioxide
• Plenity may alter the absorption of medications. Read Sections 6 and 8.3 of the Instructions for Use carefully
• Avoid use in patients with: esophageal anatomic anomalies, including webs, diverticuli, and rings; suspected strictures (such as patients with Crohn's disease); and complications from prior gastrointestinal (GI) surgery that could affect GI transit and motility
• Use with caution in patients with active gastrointestinal conditions such as gastroesophageal reflux disease (GERD), ulcers, or heartburn
• The overall incidence of AEs in the Plenity group was no different than the placebo group. The most common side effects were diarrhea, distended abdomen, infrequent bowel movements, and flatulence
Rx Only.

For the safe and proper use of Plenity, refer to the Physician Instructions for Use or call 1-844-PLENITY.
*The Gelesis Loss of Weight (GLOW) study was a 6-month, multicenter, randomized, double-blind, placebo-controlled pivotal trial assessing the safety and efficacy of Plenity. Plenity (n=223) or Placebo (n=213) was administered to 436 adults with excess weight or obesity, with or without type 2 diabetes. Patients were randomized to 2.25 g of Plenity or placebo and were prescribed reduced caloric intake and exercise. The co-primary endpoints were: 1) at least 35% of patients on Plenity achieving ≥5% weight loss, and 2) whether individuals receiving Plenity lost 3% more of their body weight than individuals receiving placebo. The study met and exceeded the categorical endpoint. It did not achieve super-superiority. The percentage of patients who lost ≥5% of body weight was 59%. Individuals on Plenity lost on average 6% vs. individuals on placebo who lost on average 4% (P=0.0007).